ELTOC ELT Online Conference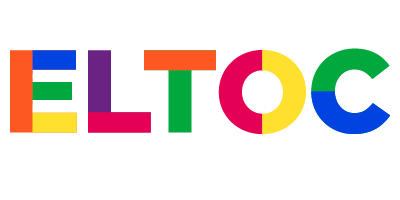 Join two days of free professional development sessions on trending topics, such as climate action, digital learning, and classroom management, provided by series of renowned ELT professionals.
To check the schedules and to register, please click here

To check the speakers, please see below: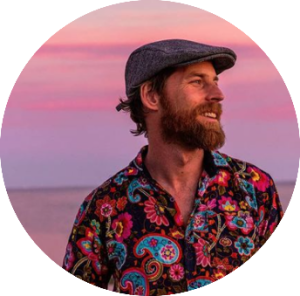 Harry Waters has been deep in the TEFL world for over 14 years now. He is a teacher, teacher trainer and content creator with a passion for teaching and obsession with the planet. This led him to create Renewable English, an online English course providing free classes and materials aimed at raising climate change awareness across the globe. He describes himself as an imperfect environmentalist with a love of flags and funky second-hand shirts.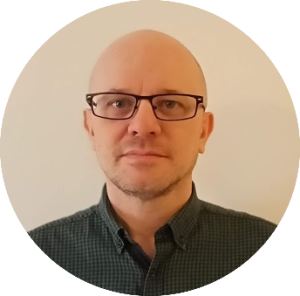 Ed Dudley is a teacher trainer and materials writer. He is the co-author of Mixed-Ability Teaching (OUP, 2016), the author of ETpedia Teenagers (Pavilion Publishing, 2018), and he has also contributed materials to OUP textbooks and training courses.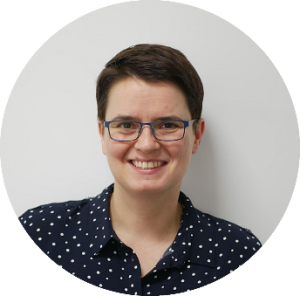 Sarah Rogerson is Director of Assessment at Oxford University Press. Prior to this, Sarah worked at Cambridge Assessment for a number of years managing a variety of assessments. Sarah also brings experience of many years of teaching, curriculum development and educational management in Taiwan. She has a Masters in TESOL, a PGCE, and a first degree in French.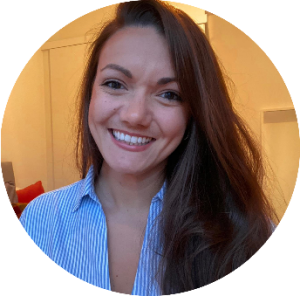 Leanne Atherton is a qualified special education teacher with experience of teaching both in the UK and internationally. She completed her PGCE PCET in further education at City of Bath College and currently teaches learners with Profound and Multiple Learning Disabilities (PMLD) at a special school in Oxfordshire. She holds a TEFL qualification and has ELT experience teaching young learners in Thailand and Aboriginal students in Australia. She recently completed a Master's in Education (Special Educational Needs and Disabilities) where she explored the transition from school to further education for girls with autism.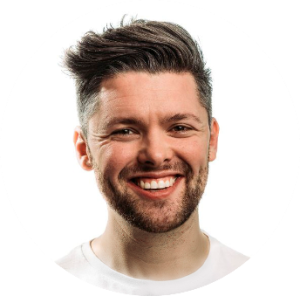 Tom Veryzer, has a teaching career spanning almost a decade, specialising in young learner classes and student engagement. He presented an interactive workshop on the latter at the 2018 IATEFL conference, and more recently gained expertise expanding his teaching onto online platforms. He is now a leading practitioner in using virtual reality in ELT and enjoys continually exploring new ways of enriching the student experience – often informed by his other work which includes performing shows on his favourite topic: the science of happiness. For more, see www.tomveryzer.com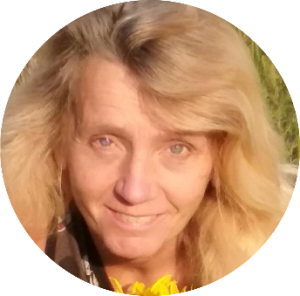 Tammy Gregersen, professor of TESOL at the American University of Sharjah in the United Arab Emirates, received her MA in Education and PhD in Linguistics in Chile. First and foremost, though, she is a teacher. She is co-author, with Sarah Mercer on the new Oxford title, Teacher Wellbeing (2020) and with Peter MacIntyre, on Capitalizing on Language Learner Individuality and Optimizing Language Learners' Nonverbal Communication in the Language Classroom. She is also a co-editor with Peter and Sarah Mercer of Positive Psychology in SLA and Innovations in Language Teacher Education. Published extensively in peer-reviewed journals and contributed numerous chapters in applied linguistics anthologies on individual differences, teacher education, language teaching methodology, positive psychology and nonverbal communication in language classrooms. She is passionate about exploring other cultures and has enjoyed the opportunities that participation in international conferences around the world and Fulbright scholar grants to Chile and Costa Rica have provided. Her favorite self-care activities are cycling, cross country skiing and binge-watching Dodo YouTube videos.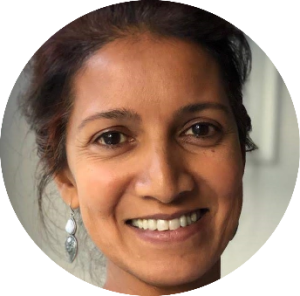 Zarina Subhan who originally qualified as a scientist, she has been working in the field of ELT for over 30 years. She has taught at all levels, in both private and government institutions and worked worldwide as a teacher and teacher educator. Having worked both in and with educational institutions, she also has experience working with educational policy makers, NGOs, community leaders, local and state governments and in a variety of training contexts. Zarina's time is now spent between delivering teacher training, conference presentations, speaking on educational topics, and writing materials. Having worked in the science, educational and development sectors, her interests are the neurology of learning, CLIL, continuing professional development for teachers, inclusive and sustainable education.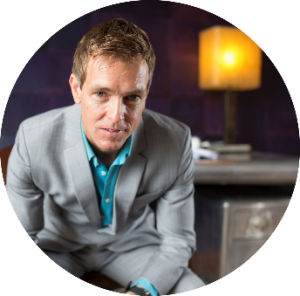 Hayo Reinders is TESOL Professor and Director of Research at Anaheim University, USA, and Professor of Applied Linguistics at KMUTT in Thailand. He is founder of the global Institute for Teacher Leadership and editor of Innovation in Language Learning & Teaching. His interests are in out-of-class learning, technology and language teacher leadership.(www.innovationinteaching.org)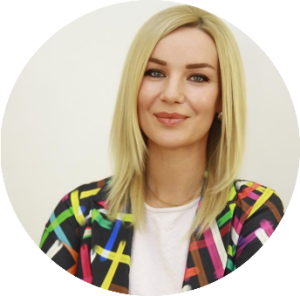 Olha Kunt, Ukrainian by nationality, moved to Turkey in 2009 and has been working as an English language instructor at the School of foreign languages at Çukurova University since 2010. She graduated from Zaporizhzhya National University in 2005 (Ukraine) and obtained a diploma in English and French languages teaching. Currently, she's teaching English language at Çukurova University in Turkey. She is a CELTA certified English instructor and an experienced online study skills tutor. Olha continued her own professional development as an MA student (Didactics of foreign languages and Academic research) by distance learning with Université du Maine (France). Between 2015-2019 she completed Master 1 and Master 2 programs. In 2020, Olha was invited to start her PhD program at the Institute of Addiction and Forensic Sciences of Çukurova University in the field of Forensic Linguistics. As she is fluent in Russian, Ukrainian, English, French and Turkish languages and interested in different cultures, she can apply her multilingual and sociocultural knowledge in the field of Forensic Education and Research. As an academician, she is interested in Creative Writing and teaching higher order thinking skills through creative and scaffolding techniques.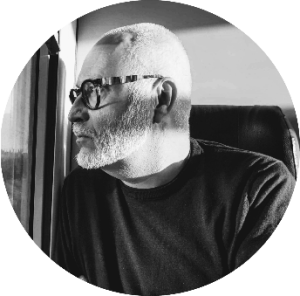 Christopher Graham holds a degree in Politics from Warwick university, a Cambridge DELTA and is a Fellow of the Royal Society of Arts. He is a freelance English language teaching consultant, teacher educator and author based in the UK. He has worked in the field since 1981 in over 30 countries for the British Council, ministries of education and international publishers. His recent projects have included working on approaches to the digital provision of ELT during Covid-19 in fragile locations, delivering a large-scale professional development programme online for the British Council in North Africa and supporting universities in the UK on their response to the Covid pandemic. He is one of the founders of ELT Footprint, a 2020 ELTons winner. Across 2021 he worked on research, materials writing and media activities around ELT and climate change for the British Council as part of the Climate Action in Language Education project.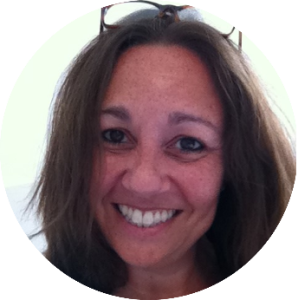 Barbara Lewin, a safeguarding trainer and consultant with many years' experience of working within the ELT sector. She has worked both as a teacher and in a range of roles within schools, including safeguarding and welfare. Barbara delivers in-house training and advice to language schools and colleges across the UK. In 2016, Barbara founded the Sussex Safeguarding Forum to share information, consult with the relevant local government authorities and deliver bespoke training within the region.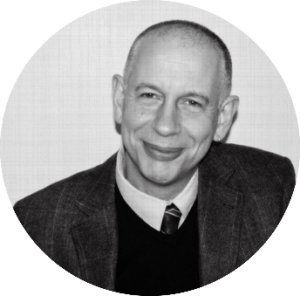 Nik Peachey has worked all over the world training teachers and developing innovative and creative products. He is a two-time British Council Innovations award winner and has been shortlisted for the sixth time this year. His customers include British Council, Eton College/EtonX, Open University, Google Creative Labs, OUP, CUP, Macmillan and International House. His more recent projects have included two years as pedagogical manager for a 100% online school delivering language learning remotely to students in Brazil, Head of Content Development for EtonX – a 100% online school owned by Eton College – and content developer for an English and Interfaith Dialogue course designed for the British Council and Al-Azhar University in Cairo.