The Global Teachers' Festival (GTF), Macmillan English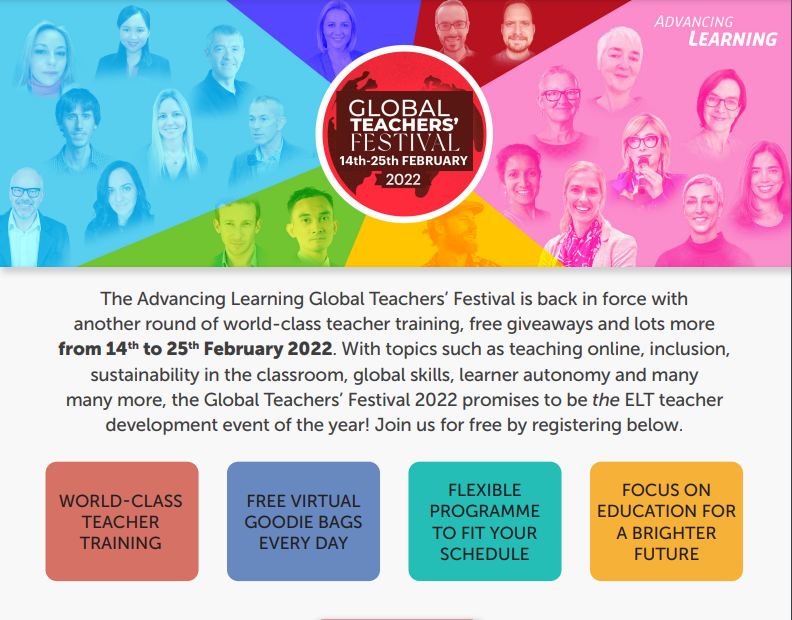 The Global Teachers' Festival (GTF):
https://www.macmillanenglish.com/ge/advancing-learning-global-teachers-festival
It will take place from 14 to 25 February, and will feature expert speakers from all over the world, covering a range of topics such as:
sustainability in the classroom, teaching online, inclusion,  literacy, exam skills, psychological research in ELT and many more!
Attached is Festival's GTF Programme with the registration link.
Hope you will enjoy the Global Teachers Festival experience!